---
by
FarmSafe Foundation / Fondation Sécuriferme
---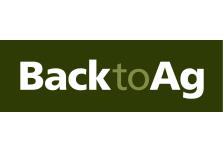 $100,000.00
Donation Goal
Project Details
Every year, Canadian farmers and agricultural workers experience life-altering injuries. The Canadian Agricultural Safety Association (CASA), along with Farm Credit Canada (FCC), and the Rick Hansen Foundation (RHF) created the Back to Ag Program in 2014. The program allows injured farmers and agricultural workers to apply for funding to purchase specialized equipment or adapt existing equipment in order to get them back to the work they love—farming. This program changes lives. Help an injured farmer today!
For more information about this program, visit casa-acsa.ca/BacktoAg.
Donation Deadline
Deadline Not Specified
Project Website
http://casa-acsa.ca/BacktoAg
Project Location
Canada.
View all projects by FarmSafe Foundation / Fondation Sécuriferme