---
by
East Kootenay Friends of Refugees Society
---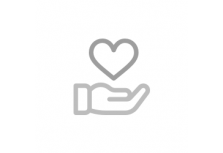 Project Details
We sponsor and resettle refugees from Burma, Eritrea, South Sudan, Syria, Colombia and Liberia. All donation funds are used to pay for the newcomers housing and food during their first year in Canada. We are volunteers who have been successfully sponsoring and resettling refugees for over 30 years. Our active volunteers resettle refugees to Calgary, Edmonton, Creston, Rossland, Fernie, Nelson, Kimberley and Cranbrook, B.C.
Donation Deadline
Deadline Not Specified
Project Website
http://eastkootenayfriendsofrefugees.org
Project Location
27 - 2124 30Th Ave S,
CRANBROOK,
British Columbia V1C7A4
Canada.
View all projects by East Kootenay Friends of Refugees Society