---
by
IBN SINA COMMUNITY CENTER
---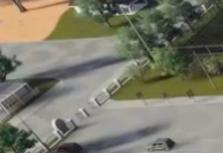 Project Details
The recreation center will include a soccer field, basketball courts, playground and an indoor gymnasium. The founders of this non-profit understand that sports and recreation are a vital part of promoting a healthy body and mind. The plan is to build three basketball courts and a soccer field big enough for communities or organizations to hold tournaments and games. The recreational facilities will bring people of different ethnicities and ages together for leisure, team-building and to further develop a sense of community.
Donation Deadline
Deadline Not Specified
Project Website
http://ibnsinacommunitycenter.org
Project Location
Norely Road,
Oakley,
California 94561
United States.