---
by
CLARINETTISSIMO
---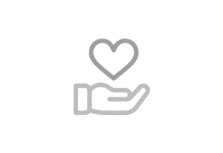 Project Details
Our 2018-19 Season includes 13 concerts in Western Washington.
Artists include National Symphony clarinetist Eugene Mondie, Oregon Symphony Bassoonist Carin Miller Packwood, Seattle Symphony musicians Jeffrey Barker, Jeffrey Fair, Ben Hausmann, Pacific Northwest Ballet musicians Jennifer Caine Provine, Jennifer Nelson, Dana Jackson, pianist Byron Schenkman, and other world-class musicians.
Music by: Brahms, Bernstein, Barber, Weber, Schumann, St. Saens, Glinka, Villa-Lobos, Steinmetz, Nielsen, Keller, Osborn, Ramos, and more!
Experience the transcendent. Be part of it!
Donation Deadline
Deadline Not Specified
Project Website
http://www.orcamusic.org
Project Location
2941 Ne 200Th St,
SHORELINE,
Washington 98155-1419
United States.