---
by
PARIVARTAN SANDESH FOUNDATION
---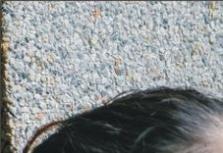 Project Details
Public health in India is at the cross roads, facing multiple challenges and competing priorities. The issue of the health status of urban poor in India is one such important issue. India, with its fast growing economy and rapid urbanization, faces the major problem of the increase in urban poverty. The urban population of India constitutes 328 million people. Over one fourth of this population lives in urban slums under poor environmental and sanitary conditions. This results in increased susceptibility to disease and ill health. Trends in urban poverty suggest that the number of urban poor in the country is expected to considerably increase in future. Poverty compounded with compromised environmental conditions results in poor health consequences for the urban poor.
India's massive population, it would seem, is the largest obstacle to running an efficient state health care plan for the poor. At every stop in the investigation, themes of overcrowding, overworked medical staffs and failing equipment dominated conversations. At smaller rural primary health centers throughout India, the doctor-to-patient ratio can be as high as 75,000 to one, according to the doctors who work there.
With above backdrop PSF launched Mobile Health Unit in April-2013 to provide primary health check-ups with free medicines to slums residents through mobile dispensary. Main focus of this program is to provide health service to women during pregnancy and after delivery during lactic period, infants, children and senior citizens.
Project launch in 2013, PSF is running mobile dispensary to provide primary health check-up & medicines to residents of Slums at Delhi & NCR. Through mobile dispensary poor people get benefit for free of cost health checkup with medicine prescribe through a registered MBBS doctor. Also mobile dispensary provide nutrient supplement to pregnant females, infants and senior citizens to control malnutrition. Through Mobile Dispensary every month about 1200 to 1500 people get benefit from this project
To expand the results of Project HEALTH FOR ALL, PSF established Indradhanush Chartable Dispensary at Nyaykhand-3, Indirapuram, Ghaziabad in 2015 to provide free of cost medical check-ups and medicines to poor people. Hepatitis B vaccination and diabetes medicines also available free of cost at dispensary. Till Dec-2018 approx. 1, 35,000 people get benefit of this project.
Donation Deadline
Tuesday, Mar 31, 2020
Project Website
http://www.parivartansandeshfoundation.com
Project Location
D-159 Lgf D-Block Saket,
New Delhi,
Delhi 110017
India.