---
by
PARIVARTAN SANDESH FOUNDATION
---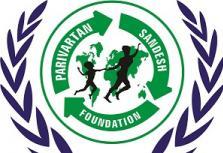 $116,595.00
Donation Goal
Project Details
The recent rapid urban population growth and relative lack of attention to urban poverty, has possibly exacerbated multi-dimensional deprivation, including deprivation of education, in urban areas. The total number of poor and undernourished children living in urban areas has increased since the 1980s (Haddad et al., 1999). Likewise in Delhi & NCR, the number of poor below the poverty line has nearly doubled in just over five years from 1.2 million in 1999/00 to 2.3 millions in 2004/05 (Government of Delhi, 2008)
Due to uncontrolled population growth, poverty is become prior reason to make the current education system insufficient to provide education to all children. As above said the poverty acts as a barrier to accessing and completing a full cycle of quality primary education by three key ways which are:
Education Costs:- There are direct and indirect costs of primary education for children and their families. Direct costs are primarily fees families pay to send their children to school. Other out-of-pocket expenses for items such as books, transportation, school uniforms, school supplies (notebooks, pens, chalk, etc.), food, lodging, and other items are also direct costs. Indirect costs include the value of children's time and effort, typically measured as foregone earnings. Children's time is considered a cost because, if not in school or an education program, they could earn an income or perform other activities to help their families.
In economic terms, the value of a child's time is called an opportunity cost since it is not a direct, out-of-pocket expense. Even though indirect, the opportunity cost of time is a very important cost to consider in evaluating barriers to education.
Child Labor:- Child labor is work that deprives children of their childhood, their potential and their dignity. It is harmful to the child's physical and mental development. In its most extreme forms, child labor involves children being enslaved, separated from their families, exposed to serious hazards and illnesses, and left to fend for themselves usually on the streets of large cities. Child labor may begin at a very early age.
Economic Migration:- Certain forms of human migration create barriers to school access as each one involves the migration of children, sometimes but not always with their families, far from their home communities. Economic migrants or migrant workers are often the result of poverty or the desire to seek out better economic conditions elsewhere. They are people who are engaged in a paid activity in a state of which they are not citizens. Economic migrants may be documented or undocumented migrants.
Against the above facts
Considering above fats, PSF has designed a school project by the name : - OUR PATH TO PROGRESS to provide free of cost Pre-Primary & Primary Education the migrant & poor children with Moral & Social awareness. The School will not only facilitates the beneficiaries for education, also look after the to provide education material to each student as like:- books, not books, school bag, uniform, shoes and stationery items.
Project is aimed to support the children for mid-day meal so that health should not hinder their studies. Project team will focus to provide nutritious food to children for their accurate growth.
Under project various health camps & social awareness camps will be organised for children as like: Dental check-up, Eye-check-up, Road safety, Fire Safety etc.
Donation Deadline
Tuesday, Mar 31, 2020
Project Website
https://www.parivartansandeshfoundation.com/
Project Location
D-159 Lgf D-Block Saket,
New Delhi,
Delhi 110017
India.