---
by
RC ACTIVITIES INC
---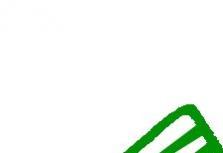 Project Details
Donations to this project are destined towards improving safety at camp. This is done by upgrading the camp's facilities, purchasing items that add to a safe environment, and expenditures in training such as life guards, first aid, emergency procedures, etc.
Examples of ways that donations will be used are as follows. We will purchase life jackets to add to reach our camper capacity of 100 campers. We will buy larger fire extinguishers and place better exit signs. We will rent equipment to remove tree stumps and cut down dead trees that are still standing on the property. We will grade parts of the gravel road that need improvement, and add culverts to help with water erosion on the road. We will add signage around camp indicating the pathways and driveways, one way roads. We will purchase materials to fix the canoes and paddle boats, as well as a new kit for our life guard. We will also use the funds to maintain our first aid kits and infirmary equipment. We will use the funds to train staff in safety measure, such as life guarding, first aid kits, emergency procedures, and other needs. We will buy new equipment for archery and BB guns to ensure better safety of the wrist and eyes.
These are the many examples of purchases that can be done with donations made through Benevity. Funds will be used in a secular way to improve the overall safety of our summer camps. Funds will not be used to advance religious causes or beliefs. And available funds will be used as they come in. We will look for the biggest safety concerns first.
Donation Deadline
Saturday, Aug 20, 2022
Project Website
https://bit.ly/2GUL6cD or https://www.campriverridge.org/safety.html
Project Location
8162 Chestershire Drive,
Cincinnati,
Ohio 45241
United States.