---
by
NUMFOCUS INC
---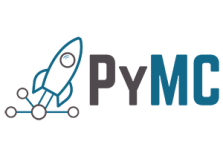 Project Details
PyMC is a Python package for Bayesian statistical modeling and Probabilistic Machine Learning which focuses on advanced Markov chain Monte Carlo and variational fitting algorithms. PyMC features intuitive model specification syntax, powerful sampling algorithms, variational inference, and transparent support for missing value imputation. It relies on Theano, which provides computation optimization and dynamic C compilation, NumPy broadcasting and advanced indexing, linear algebra operators, and simple extensibility.
PyMC is a Sponsored Project of NumFOCUS.
Donation Deadline
Deadline Not Specified
Project Website
https://numfocus.org/project/pymc
Project Location
Po Box 90596,
AUSTIN,
Texas 78709-0596
United States.