---
by
CHILDREN'S HOSPITAL LOS ANGELES
---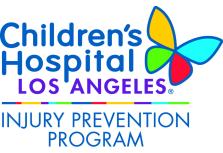 Project Details
In partnership with Kohl's Cares for Kids, the Kohl's Safety and Injury Prevention Program at Children's Hospital Los Angeles provides safety education and equipment for children and families in local communities. Our programs include car seat classes, car seat inspections and a variety of safety education services.
Donation Deadline
Deadline Not Specified
Project Website
https://www.chla.org/kohls-safety-and-injury-prevention-program
Project Location
4650 W Sunset Boulevard No. 29,
Los Angeles,
California 90027-6062
United States.